Although Domain Authority score is not a recent concept in SEO, there are some bloggers who still don't understand it very well.  Now this will provide you with a guideline where you can learn about DA and some more unknown terms.
Domain authority is certainly one of the most important factors to define your website's rank and performance in search engine. In the last decade, a website used to get priority on the basis of page-rank. But nowadays, DA plays a great role in ranking.
Today I am going to share with you the basics of domain authority.
What is domain authority?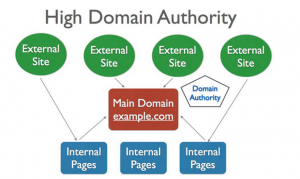 Domain authority is  like a scale created by Moz (which is a SaaS company). This rates any kind of website on the scale of 1 to 100 where 100 indicates the best and 1 means the worst. The higher the score, the higher the rank in search engine. This is certainly a competitive metric method to compete against other sites. You can easily compare your DA score with the competitor's DA score.
There are 40 ranking indicators like number of links, MozTrust, number of linking roots, MozRank and some more.
How to check domain authority?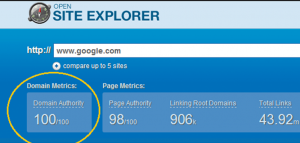 You can find some domain authority checker in order to check your website or blog DA. In the list, the first one is the official Moz open site explorer where you have to submit your domain or sub-domain address.
You can also use MozBar extension to check DA of your website.
If you want to make a good DA score, then you have to understand MozRank and MozTrust really well.
What is MozRank?
MozRank is assessed rooted in link profile of any domain. This highly depends on the amount of links. Quality of the linked page is also significant.
MozRank is calculated on the scale of 0-10. Here, 10 is the highest.
What is MozTrust?
MozTrust also greatly depends on links. MozTrust works as a link distance between your trusted source and your website. You can learn more about this MozTrust on Moz SEO.
Some factors regarding MozTrust that you should remember:
What websites are linked to?
Try to link to the quality websites if possible. Avoid illegal or spam sites.
Domain Registration Information:
This is also an important factor for the Domain you have. If you possess like ten websites having the same domain registration info and eight of them are bad sites, then it will be difficult for you to gain trust for the rest two.
User Data Signals:
It actually depends on how the users are using web with several sources like free Wi Fi, Google toolbar, analytics and more.
Domain Age:
You don't have to do much about it. Just be consistent with your domain name. If you use BlogSpot blogger, then using a custom domain name is recommended.
Getting a higher MozRank is easy for the reason that building plenty of links can enhance this easily.
How to develop the Domain Authority?
Improving your DA can be helpful to achieve a good search engine ranking. Try your best to get links from sites which have superior Domain Authority score.
Expiry Date of a Domain Name:
This is an essential factor for a first-class website. To have a long-lasting site, this gives you the trust. I suggest you to extend your site at least for the next few years. It won't cost that much and also this will save you.
Get More Links:
Many people will agree to the fact that to increase any DA score, this is a big factor. Get more and more backlinks to your site. Those links have to be from good ranked sites, not low quality sites. Don't follow automated methods.
Link Profile: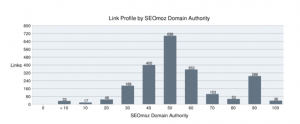 Try a diversity of sources. Don't just stick to a few.
Internal Link Structure:
This is another important factor that can be controlled without a trouble. You can notice Wikipedia's awesome internal linking. You may try linking from your old posts. This is an interesting method to engage readers.
Delete Bad Links:
There's actually no need of bad links. Monitor your backlinks and if you find one, that isn't of any quality site, remove it immediately. You may use Google Disavow tool for that.
Be a Reliable Source:
Always remember that quality is more significant than quantity. Posting 2-3 good quality posts a week is better than publishing 10 or more low quantity contents. Bring out trustworthy news in order to gain more visitors.
On Site SEO:
Some few things should be considered in order to have a proper on site SEO. Like:
Don't index your categories, pagination, tags and author archive pages.
Sitemap file is a must. Submit sitemap file to all the major search engines like Bing and Google.
Meta description and Meta title are necessary.
Keep up appropriate heading hierarchy.
Make an effort to load your site quicker:
Loading time is a crucial factor for websites. If your website doesn't load within 3 or 4 seconds, then you must have a look on speed optimization of the site.
You should contact a reliable hosting company.
Compress and edit the images before you upload them.
Use plugins like WP Rocket, Super Cache or W3 Total Cache.
You may utilize CDN from Cloudflare.
Social Media Marketing: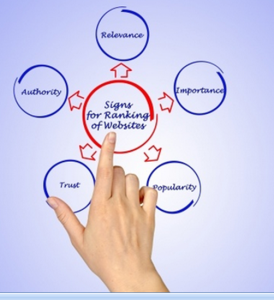 Undoubtedly, social media plays a chief role in ranking your site. Make your site visible in all the present social media. Make sure that your readers are sharing your site link on the platforms.
Domain authority checker receives an update 1-2 times a month.
Increase your DA score, if it's less than you expected. Take help from the above and start working. If it's already in a good position, then no need to worry. Just maintain it.