WordPress is an online website creation platform. It's the easiest website CMS (Content Management System) available.
If you are a beginner and would like to make an effort to be a great WordPress developer, then there are five WordPress books that you must read. Here I am suggesting you some books which are the mixtures of beginner level documents, intermediate set and advanced skills. All of these books are going to teach you WordPress in the most remarkable way.
WordPress: The Missing Manual by Matthew MacDonald

This book is certainly a must have. You can learn WordPress in an intuitive manner as the book offers you a profound and comprehensive look of WordPress. A qualified developer should keep this cool reference on his shelf.
The book will provide you with various kinds of instructions in order to build a range of websites. You can also get to know about WordPress installation, setup, writing search engine optimized content. Know more about plugins, themes, media and more.
Price is $18.22, Published by O'Reilly Media
2.      Professional WordPress Design and Development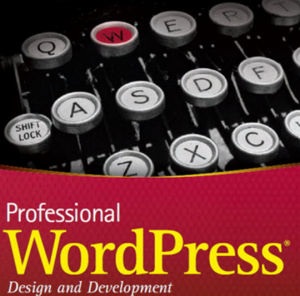 Are you serious about WordPress design and development? Then this will be just perfect for you. It covers the multisite, WordPress theme development , plugins and more. Get a thorough idea about WordPress here. According to the readers, the best part of the book is metadata, database manipulations and custom taxonomies.
Name of the author: Brad Williams, David Damstra, Hal Stern
Publisher name: Wrox
You can get the book from Amazon as well.
Price: $30 only.
Web Designer's Guide to WordPress by Jesse Friedman

This book is especially for people who have past experience in HTML and CSS. This book gets you in the correct path and works like a guideline for the developers. This book will assist you in better understanding of WordPress theme development, responsive design and plugin ideas. This is certainly a very basic guide for WordPress. This is really well accepted by the readers and I hope you will like it, too.
Price of the book is $28.51 and the name of the publisher is New Riders.
WordPress All-in-One for Dummies by Lisa Sabin-Wilson

"For Dummies" series is a perfect choice for beginners as the book is specially designed for the people who just started their journey in WordPress. The most likable thing about the book is that this book contains 8 mini books. These mini books cover all the important topics including basics, social media, customization, SEO, plugin development, theme development and managing multi-sites.
Price: $21.35 Publisher name: For Dummies
Digging into WordPress by Jeff Starr and Chris Covier

This book is certainly a handy one. You can handle it easily for spiral bound format. The whole book is nicely color coded so that you can find a snap without a trouble. It will tell you about security, design, setup and maintenance.
Price is $27 and $75 if you want in a printed edition.